ABOUT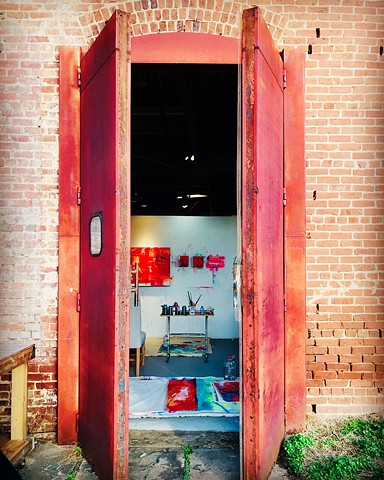 My paintings are a journey they take me on. The love of color and textures, building up and tearing down is such an exciting process. Working through a piece and finding it's way to something new to inspire a collection is thrilling. I work on multiple pieces at a time in a organized state of chaos. My works are in collections such as King and Spalding, Ben Carter Properties, Hyatt Hotel, Hilton Hotels, Marriott Hotels and Bureau of Cultural Affairs, Atlanta.
I have always enjoyed working in solitude. Growing up on a farm - in an isolated environment filled with nature gave me the work ethic and imagination to strive for this life. It formed me and I was lucky enough to have these aspirations supported by my family at an early age.
I am so lucky to pass on some creativity to my amazing daughter who "loves" to paint and I will most likely be sharing some of my studio space with her in the near future.